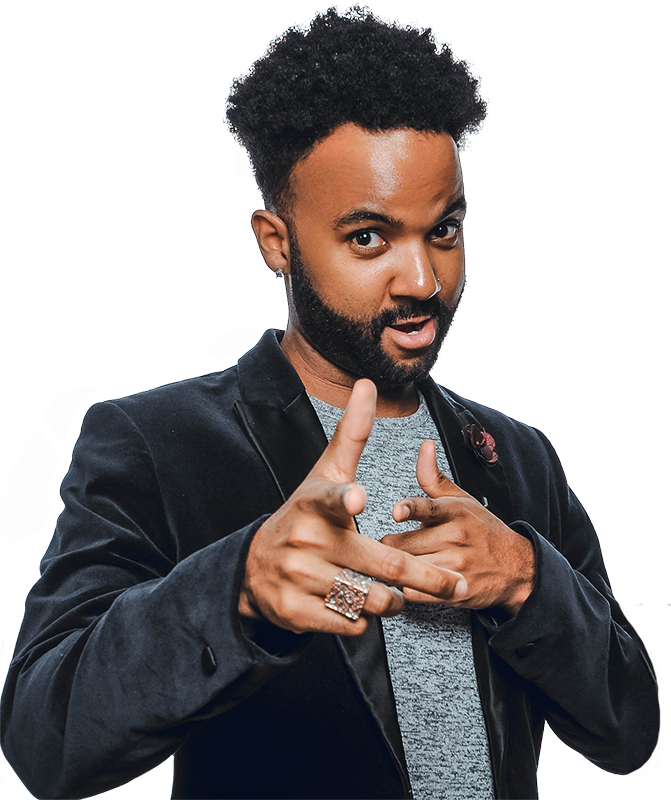 "There's nothing WRONG with you - you just THINK there is."
You and I both know you weren't born to fit in - so stop trying. It's boring, it's blasé, it's exhausting, and frankly it's not you. It's time you finally cut the sh*t, be who you are and do what you're truly inspired to - live, love, lead, learn, serve, and earn on your own terms.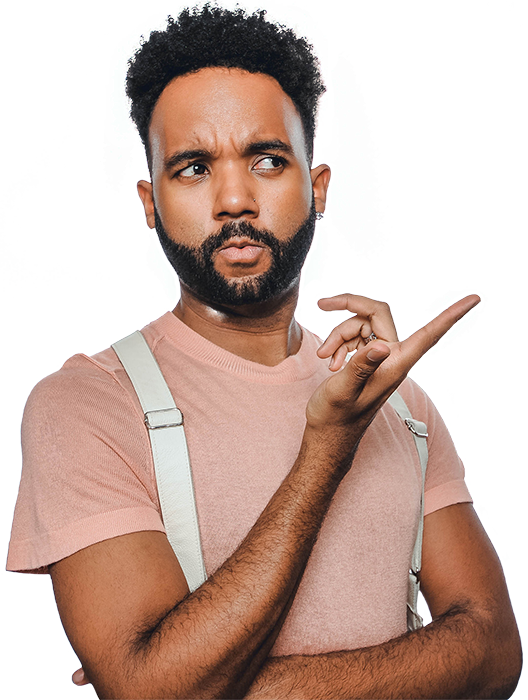 WTF is "It Just Got Reno"!?
You're here for a reason. Let's explore why...
Sometimes you feel like you belong, but you've never really felt like you fit in. You're a sort of outsider who somehow finds themselves on the inside. It often seems as if this world wasn't created for you - you with all your passion, personality, ideas, and interests. When you hear phrases like "just pick one", or "find your niche", you feel your heart contract and your soul shrink a little. You've tried doing things the way you were told to and the way everyone else was, and you've tolerated it at best with some success, until it left you feeling burnt out, broken down, dazed, and confused - 'What's wrong with me!?"

Guess what... Me too.

As a youngster, I couldn't stand to sit in class and stare at a chalkboard and listen to someone speak all day; I wanted to be up at the front of the class learning about my classmates, educating them and entertaining them - and I got kicked out for it daily. I wasn't a bad kid; I yearned to express myself freely, and daydreamed of opportunities that allowed me to do what I love most - connect, create, experience, lead, inspire, and entertain.
As a big kid, I finally get to do all of those things, and then some, and I owe it to two defining moments: the moment I finally cut the sh*t, stopped hiding who I was, and went all-in on me, and the moment I asked for help and received it.
Suddenly, opportunities that energized me and felt like they were actually meant for me began to flow into my life with ease. Supportive friends and mentors started showing up in my life and relationships that de-energized me started to fall to the wayside. I developed a sense of style, confidence and self-awareness that allowed me to feel supported within myself - it's as if I became a magnet, and everything I had so deeply desired but never allowed myself to declare I wanted came flowing into my life. I was in a completely different reality.
I remember a producer calling the boutique I was managing (he was selling advertising space) and deciding I was so unique that they had to have me on their daytime talkshow. I've been back over a dozen times. You see, everything that I suppressed in shame and fear is now the reason I've been able to create a life, a business, and relationships that reflect all of my zest, creativity, curiosity, and humanness.

I remember the first time I heard the words "How can I pay you," after spending 2 hours in a conversation where I helped a woman figure out what the f*ck she wanted to do with her own life - that was the moment I realized my dreams might not be pipe dreams, and that I might actually be able to create a life where I got paid to do all the cool sh*t I've always wanted to.

I get to help folks like you create and align with what you desire most in your life and cut out all the other sh*t. I get to speak on television, speak at events, host my own show "It Just Got Reno", and lead kick-ass events, retreats and meetups throughout the year for lovers and leaders just like you. I get to work with companies to help them improve and transform their teams, and while improving the "5 P's" that matter most to them: people, purpose, planet, purpose, profit and productivity.

Getting to try and experience and create whatever the heck we want is one of the many perks of choosing to go all-in on ourselves instead of trying to fit into a way of life that wasn't created for us.
I see you, I was you, I am you, and this next chapter of my journey is about helping peeps like you - like us - create lives that reflect what makes you uniquely you.
Here are a few success stories from some of the Lovers and Leaders I've worked with in the past...
rolando
"I even decided during one of our sessions to travel for a long period of time - an unforgettable experience that shaped who I am today."
SERGI
"Through different ideas and blocks I had (money, clients, core activities, what am I really inspired to create), I found clarity and focus. I ended up creating my own path to creating clients, engaging with people through authentic conversations. I had a new power."
Maxime
"I was ending a relationships and changing careers.
Reno helped me realize my potential."
"It Just Got Reno" - The Show
This show is an experiment.

"Because I wanna," felt like a good enough reason to say "YES" to the inspiration to create an edutainment talk show. And because I wanted to create something that combined the candour, humour, and cheeky curiosity of Andy Cohen; the wit, glamour, and creativity of Ru Paul; and the heart, soul, and intentionality of Oprah Winfrey - all characteristics that, in essence, add up to the sum of my soul and this show.
Get Inspired
Imagine yourself living an inspired life; a life where you did more of what gave you energy and less of what drained you.
Get Raw
Imagine a world where you could share your deepest struggles and truths with people who understood you.
Get Real
Imagine how much lighter you'd feel if you no longer had to pretend you had it all together.
Get Connected
Imagine feeling an unyielding sense of fulfillment, flow, alignment, and support in your environment.